Frequently Asked Questions
Answers from Our Emergency Care Staff
At Quality Care Emergency Room, it is our top priority to make sure all your questions are answered as thoroughly, promptly, and accurately as possible. To help us do this, we'd like to take a moment to walk you through some of the most commonly asked questions we receive from patients.
If you have any more questions regarding our emergency services, or are dealing with a medical emergency, please feel free to call us at any time at (903) 417-0886 (Paris), (903) 307-0544 (Greenville) or contact us online. We serve patients in Paris and Greenville, TX.
Q:

What is the difference between an urgent care clinic, a doctor's office, and a freestanding Emergency Department?

A:Freestanding emergency departments are quite different from urgent care clinics and doctor's offices in the sense that emergency departments offer a variety of advantages and services that an urgent care is unable to do.

Services offered by a freestanding emergency room like Quality Care ER include:

• Open availability 24 hours a day.
• A full range of radiology services such as X-rays, CT scans, and Ultrasounds.
• Available radiologist who is ready to read the images and provide accurate, comprehensive reports.
• The laboratory services necessary to diagnose emergency conditions.
• The laboratory and radiology test results necessary to immediately treat ongoing emergency conditions.
• A Board-Certified Emergency Physician available for all patients.
• Registered Nurses available on all premises.
• The option to be directly admitted to a major hospital if any patient's condition requires hospital admissions.

Q:

What kinds of ailments do the healthcare professionals at Quality Care Emergency Room treat?

A:The highly qualified and experienced emergency medical team at Quality Care Emergency Room is capable of diagnosing and providing treatment for virtually any illness or injury. See our service page to learn more about the specific types of services we offer. We also offer onsite lab services, X-rays, CT scans, and ultrasounds.

Q:

Does Quality Care ER provide medical treatment and services for infants, toddlers, and children?

A:Absolutely! Our compassionate physicians and medical professionals have extensive training in emergency pediatric medicine, so you can rest assured we have the knowledge and experience necessary to provide you and your child with highly personalized care for virtually any illness or injury that requires emergency treatment. Our calm, welcoming facility also includes rooms specifically designed for pediatric care, which will enable you and your child to experience an unprecedented level of comfort and ease. This is what truly sets us apart from other emergency departments you may have experienced in the past, and what will enable us to continue providing top quality care for the years to come.

Q:

How is Quality Care ER different from a regular hospital emergency room?

A:When you think of an emergency department, you most likely think of a room full of people waiting frantically for hours on end and hoping to be seen as quickly as possible, only to be seen by an overwhelmed physician. When you visit us, you can expect a calm, welcoming atmosphere in which you will be examined by a Board-Certified emergency physician and an experienced, caring medical staff without the delays that you might experience elsewhere. Our freestanding emergency department is open 24/7, which drastically improves and simplifies area residents' access to timely emergency medical care.

Q:

What types of insurance does Quality Care ER accept?

A:We welcome all major insurance plans, including BlueCross/BlueShield, United Healthcare, Humana, Aetna, Cigna, and many others. Feel free to give us a call at (903) 417-0886 to find out if Quality Care ER is in the network of your insurance provider. You can also visit our Insurance Information page for further details.

Q:

What if Quality Care ER is not in my insurance network?

A:As residents of Texas, all insurance carriers are required to pay "in network" fees for emergency medical treatment, regardless of whether Quality Care ER is considered "in network" or "out of network." If you happen to receive a bill with an "out of network" fee added, please call us at (903) 417-0886 and we will be happy to assist with the issue.

Q:

What happens if I run into issues with my insurance company?

A:Texas state law requires insurance carriers to reimburse all patients for emergency room visits, regardless of whether the emergency room is "in network" or "out of network." We will be here to help you through the process, from the moment you are treated to the situations that require us to troubleshoot insurance issues. If you do experience difficulties in dealing with your insurance company, or if your insurance company refuses payment for your emergency medical visit, please call us at (903) 417-0886. We will work with them to ensure the claim is handled properly. You also have the option to file a grievance report with the Texas Department of Insurance.

Q:

What if I do not have insurance?

A:At Quality Care ER, we are committed to providing top quality treatment to our patients who are in need. One way we are able to do this is through competitive cash prices. We will collaborate directly with you to determine if you're eligible to receive discounted rates through one of the many medical discount programs. Our team will also be by your side to arrange a payment plan that fits your needs and financial situation.

Q:

When am I expected to pay for treatment?

A:Unless an alternative payment plan or agreement has been made, all payments are expected at the time of treatment. We accept all major credit cards as well as cash, and we work with each patient on an individual basis, as your care is our top priority. If you have any questions regarding payment plans or treatment, please call us at (903) 417-0886 before visiting our facility.

Q:

Is there typically a long wait to see a medical professional?

A:No! Unlike traditional hospital emergency rooms that may have prolonged wait times, the medical professionals at Quality Care ER are able to examine patients within minutes of their arrival. We are trained to treat emergency situations, and we understand that these situations cannot wait.

Q:

What happens if I need to remain inpatient or be transferred to a hospital?

A:If you require continued treatment, we have the ability to observe and treat patients for up to 23 hours after their admission. For patients who need prolonged care or another type of specialty, we are able to make transfer protocol arrangements with area hospitals. We also have ambulances and helicopters available in the case that a patient needs to transport to a hospital of their choice, or the best hospital that fits their needs. In most cases, we can transfer you directly to an inpatient bed.

Q:

What happens if my condition requires additional treatment, surgery, or other unforeseeable care?

A:Should your illness or injury require continued outpatient care, we have relationships with primary care and specialist physicians. We work closely with our network of medical professionals and will provide referrals and arrange follow-up appointments to ensure continued care of your medical condition.
100%

Committed To Your Health

100%

Focused On Each Patient
Patient Reviews
Opinions That Matter Most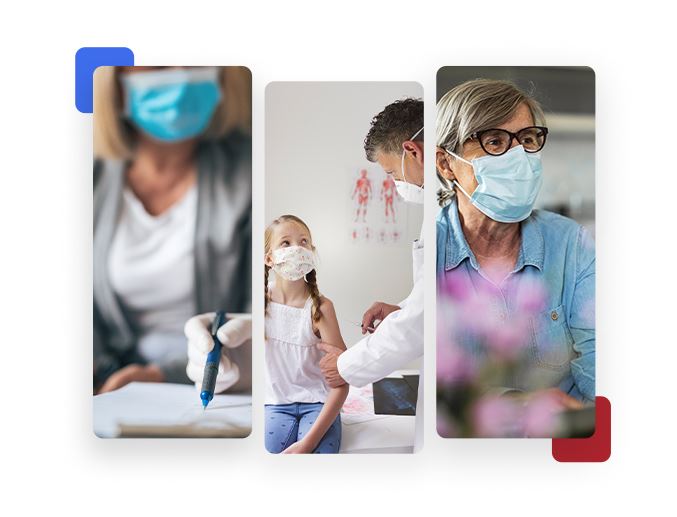 Quality is The Best Name For This ER - Tandi C.

Very Clean Facilities & Great Staff - Terri H.

Very Professional - Dylan T.

Staff Was Very Friendly & Professional - Amanda B.

The Best, Fastest & Kindest - Kristin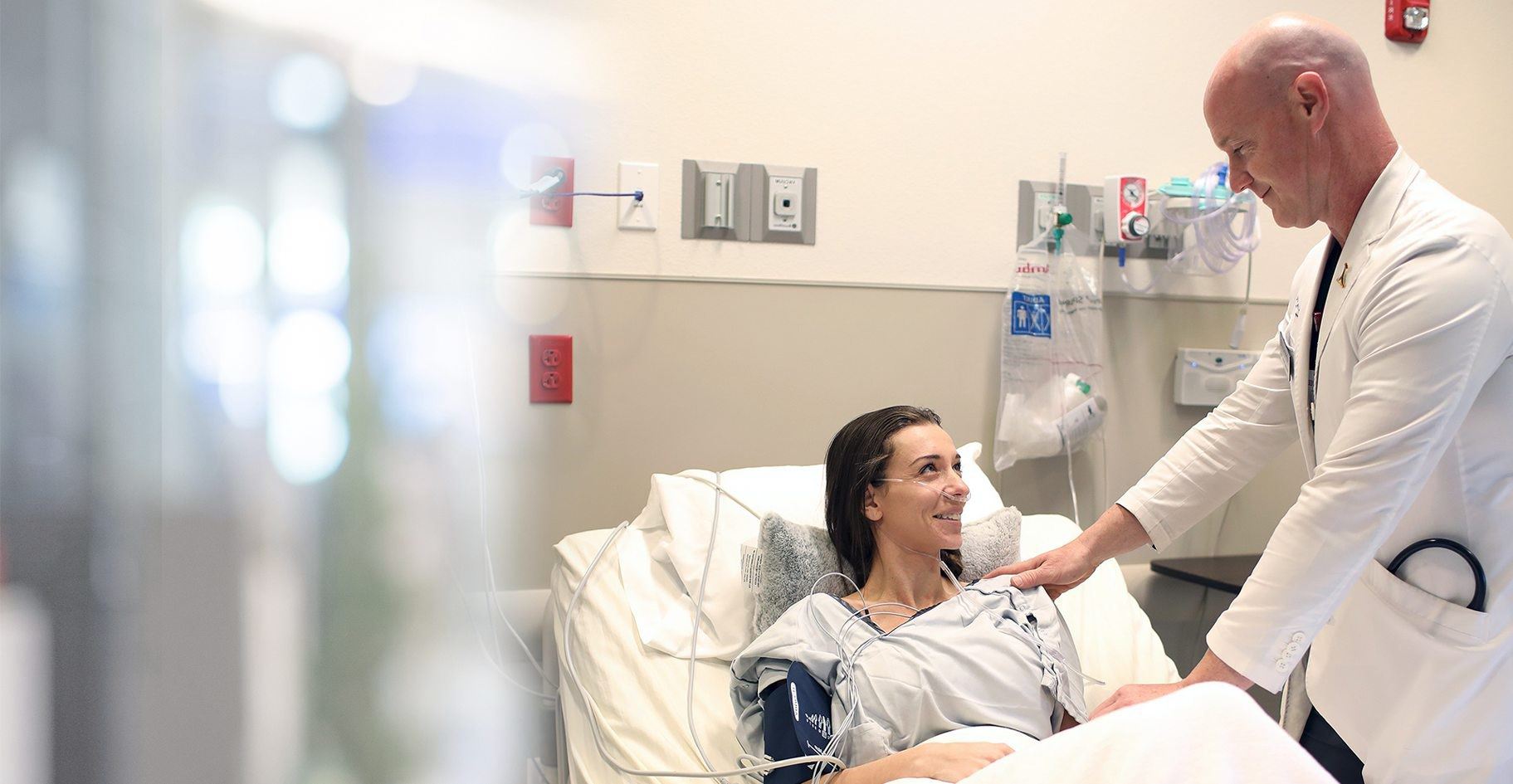 Quality Care ER
Why We're The Right Choice
Open 24/7 With No Wait Time

Inhouse Labs, X-Ray & Scanners

Services Available in English & Spanish

Board Certified Emergency Physicians