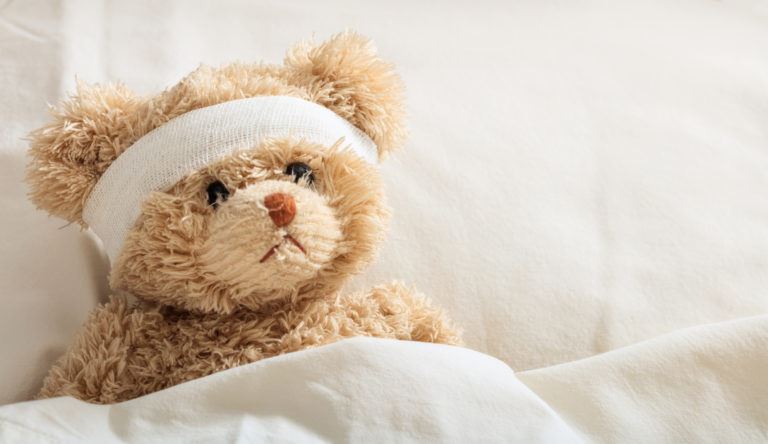 Join us on July 13th from 10am-2pm for a Teddy Bear Clinic!
Children can bring (or we will supply) a teddy bear, a favorite doll, or other favorite stuffed animal to the doctor.
Here's what you can expect:
Upon arrival the Child who will be treated as the Parent:
Will be asked what is wrong with their "stuffed friend"?
What their "stuffed friends "name is, and we will apply a name band.
The child's parent will be provided the opportunity during the "registration process" to screen for specific concerns related to the child's medical history, seasonal illness, or anxieties related to healthcare visits. These will be used to help drive the exam of the stuffed animal since the goal is to relieve stressors for the child.
A chart will be created, and the participants will be escorted to a room for further treatment that will including a fun interactive exam that will include a basic exam and a focused exam for the specified complaint:

Height/Weight
Blood Pressure Check
Temperature Check
Listening to the heart and lungs
Examining ears, throat, smiling to look at teeth, reflexes, & abdominal exam
Any other appropriately related exam related to the complaint will be addressed.

Treatment options will be discussed with the Child and Boo-boo's will be dressed, other illnesses will be advised on.
Who-I-Am complete child kit
The Who-I-Am complete child kit is designed to be a simple tool for teaching children about safety while helping parents and caregivers be prepared should an emergency happen.
Each Child Id kit records medical, identification, and contact information including fingerprint and DNA samples that can be instantly provided to emergency personnel. 
This kit allows parents and caregivers to have vital information available at all times should their child become lost or injured.
Kit includes comprehensive information and fingerprint card, non-toxic ink strip, DNA storage bag with two sterile cotton-tipped swabs, wallet ID card, safety tips card, premium vinyl storage sleeve, and complete instructions.